1. Remove Prop and spinner. (Requires small Phillips head screwdriver to remove screw in center of spinner.)
2. Loosen cowl. (There are two small Phillips head screws left and right of the motor. The cowl will hang from the wire connecting the front Landing light to the esc).
3. Unscrew motor mount from plane. (There are four larger Phillips head screws.)
4. Unplug motor from ESC. (Keep track of which wire connects to which. Many planes connect black to red and red to black!)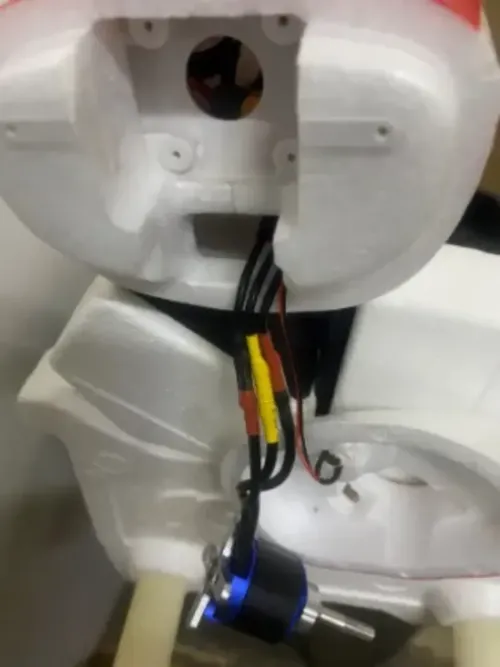 5. Remove battery hatch.
6. Unplug ESC from the Vector.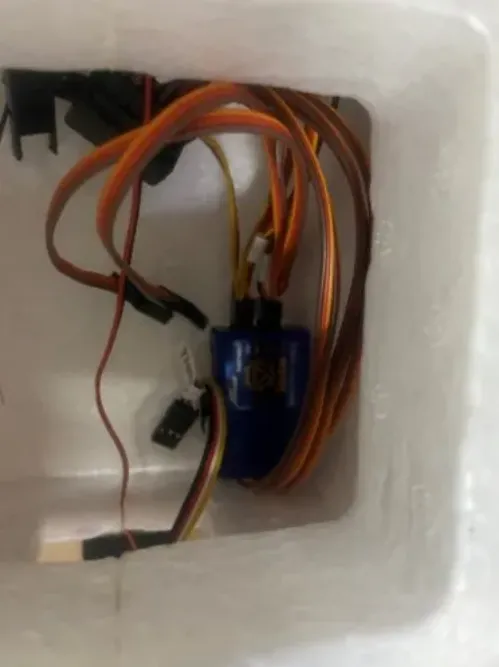 7. Pull XT60 connector to battery compartment.
8. Peel back black double sided tape half way to expose opening in board.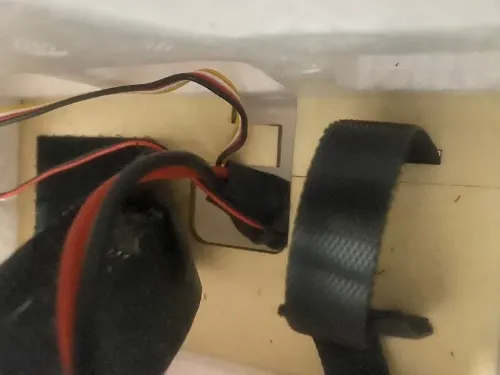 9. Move wires into larger opening. (Motor wires must move first. )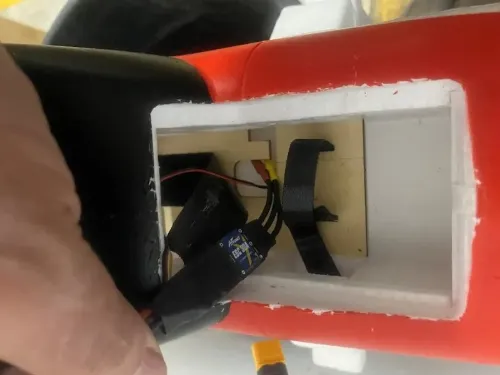 10. Pull ESC into battery compartment.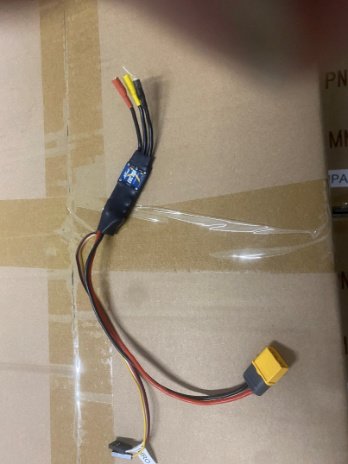 11. Remove ESC.